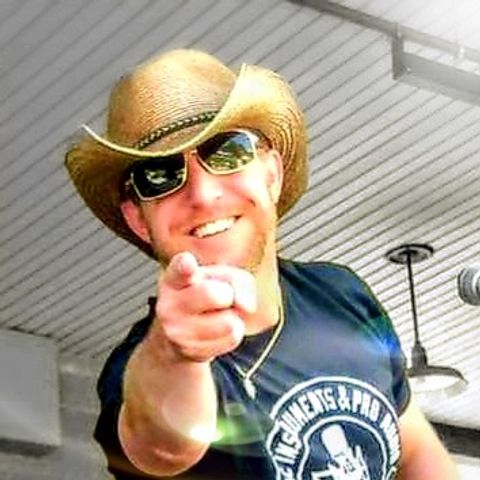 BIOGRAPHY
"Chocolate never asks questions. Chocolate understands."
James Meadows is a Nashville Recording Artist & ASCAP affiliated Singer/Songwriter who performs an edgy blend of Country Music, Classic Rock, & original songs. His music journey began while attending East Tennessee State University and joining their worldwide renowned Bluegrass & Country Music Program in 2004. Whether he's performing acoustic or with his immensely talented band you are guaranteed to be captivated by high energy performances that will be sure to have you smiling, dancing, and singing right along from the very first note. A self-proclaimed "people person", James knows how to constantly and sincerely engage an audience, make them laugh, dance, and most of all feel welcome as a huge part of his shows. He loves taking song requests in order to make that special connection too. Because of these unique talents, James is invited back frequently to play at neighborhood events, festivals, restaurants/bars, breweries/wineries, private shows, and weddings on a consistent basis. 
James has completed projects with Red Ridge Entertainment Nashville, Tower Records Nashville, Nascar Motorsports, just to name a few. He has released two singles to National Billboard Radio that have both charted in the Top 80 and received radio play worldwide. James has also won national contests (tried out for "The Voice" & "America's Got Talent") and received rewards along the way for his singing and songwriting abilities as well. He has released three full length albums with his most recent project being an all-original song "self-titled". Each of these albums have received national and international radio play. His voice is often compared to that of Kenny Chesney, Ronnie Dunn, Alan Jackson, Travis Tritt, with a blend of Dwight Yoakam and Randy Travis just to name a few. He always pulls a great crowd at the venues and events where he performs, and people genuinely enjoy coming to his shows and feeling like they are a part of the show. Folks who come to his shows regularly know they will hear tons of songs that they will recognize, as well as several surprises and James's originals thrown in for good measure and fun for all ages.
James has worked tirelessly and effortlessly to get to where he is today with his professional music career. Although the road has been very bumpy at times, all while he followed some poor directions along the way, James knows that it's all part of learning and building character as a performer and songwriter too. Currently, he has some very exciting things in the works for future projects and shows for 2022. Be sure to follow James Meadows on his social media pages which can mostly all be found @jamesmeadowsmusic (which also works for Venmo, CashApp, PayPal, etc if you're the virtual "tipping/paying" kind that is) 😉 Please send booking inquiries for your next big event to jamesmeadowsmusic@yahoo.com